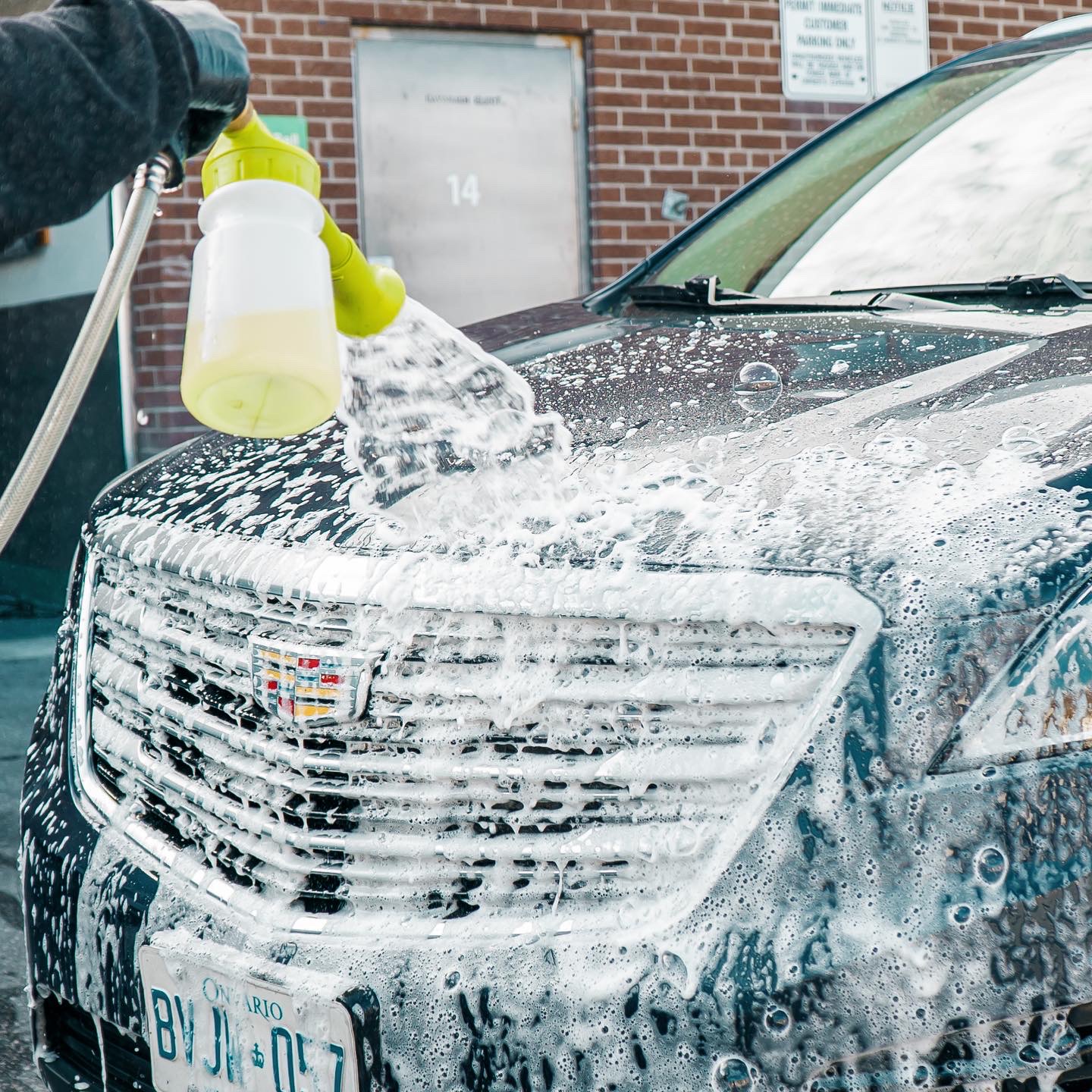 Gyeon Q2 Fabric Coating 400ml
$ 65.00
Gyeon Q2 Fabric Coat sets new standards in terms of quartz-based coatings. While developing our product range, we have strived to be as innovative as possible. That led us to the first, fully functional textile protectant containing SiO2.
CONSUMPTION: 80ml/1sqm
PH TOLERANCE: 2-11
SURFACE: every fabric
DURABILITY: up to 6 months
SELF-CLEANING
For use on most woven fabrics and textiles Q² FabricCoat helps keep these surfaces cleaner for longer and also makes them much easier to clean, whether inside or outside your car. This coating is super hydrophobic 'throwing' water and liquids off fabric and textiles – even for fabric convertible roofs a high pressure rinse once a month can be sufficient to keep the fabric clean and looking great.
UV PROTECTION
Q² Fabric Coat creates a strong invisible coating, which protects fabrics not only against dirt and liquids, but also against harmful UV rays which can fade them during extended exposure to sunlight. With good coverage and excellent protection for up to 6 months Q² Fabric Coat offers a high-technology solution for your fabric and textiles.
ADVICE ON APPLICATION AND PRECAUTIONS
Apply only on clean, fully dried textile surfaces and let it dry for at least 12 hours. Do not let it dry on painted or plastic surfaces, remove as soon as possible. Skin protection recommended. Work in a well-ventilated area. Store in a dark, dry and cool place. Keep out of reach of children. Avoid applying in direct sunlight.
DURABILITY:    ★★★★
BEADING:    ★★★★
SELF-CLEANING:  ★★★★★
6 in stock (can be backordered)
Additional information
Reviews (0)