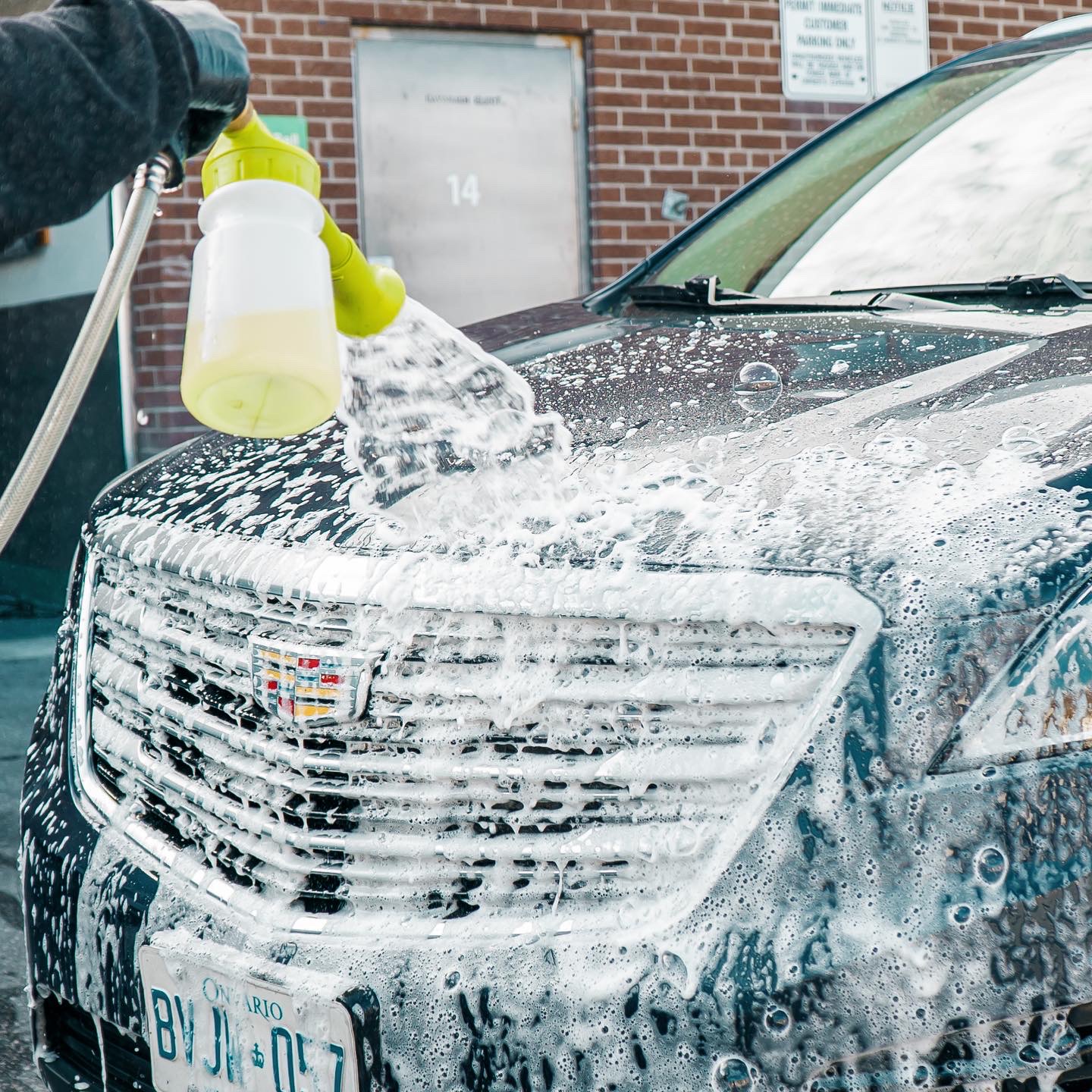 Carpro Skin PPF & Vinyl Wrap Coating 50ml
$ 110.00
Cquartz Skin was developed for application to a wide variety of paint protection films, vinyl film, clear bra, as well as soft and hard plastic trim. Paint protection films and plastics greatest enemy is UV damage from the sun, Cquartz Skin was designed from the start with heavy UV blockers. With both UVA and UVB resistant particles impregnated into the nano structure of Cquartz Skin, you can be assured you have provided the best skin protection possible for your wrapped and plastic surfaces.
Cquartz Skin also offers resistance to most chemicals, salt, and environmental damage as well as provides excellent UV Protection. Cquartz Skin adds a rich appearance to the surface along with unbelievable water and dirt repellency and a rugged durability we expect to last for years! When it comes to matte and satin films, as well as plastic pieces, one big challenge with using ceramic coatings has always been the high risk of applying to a surface that you cannot polish. With Cquartz Skin that challenge has been solved. If a mistake is made of the coating is damaged or needs to be removed from any reason at all, you can simply remove it with a stripping solution, no abrasives needed. Cquartz Skin applies easily to properly prepped surfaces and can even be used on matte and satin wraps when used as directed. It features easy to use in all climates, wiping on and off with ease for anyone. Proper lightning is necessary.
Kit includes:
1x 50ml Cquartz Skin Bottle
1x CarPro foam applicator block
5x 4" MF Suede applicators
Reflective Cquartz hologram sticker
Features:
Easy to use in wide range of temperatures.
Unique UV resistant nano structure.
Rich warm appearance.
Easy maintenance with self cleaning properties.
Repels UV rays, water, oils, dirt and other contaminants.
Specifications:
Expected Durability: 2 years or more
Average Thickness: 1-2 micron per coat
Coverage: ~15ml per coat
Water contact angle: 110 degree+
Minor filling.
Recommended working temperature: 10C ~ 30C.
3 in stock
Additional information
Reviews (0)